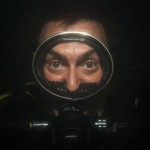 If you don't know where you're going, any road will get you there. – Lewis Carroll
Pre 1990's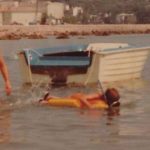 Raised in landlocked Brixton in the heart of South London I spent far too much time
out of the water in my younger years and throughout my teens. However, holidays were
spent by the sea where I cultivated my obsessions for our wonderful watery world. I
received my first camera, a Kodak Instamatic, for my 10th birthday and immediately
set to work keeping my local film developing and printing shop in business.
The 1990's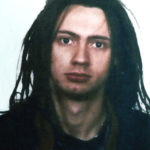 Having thoroughly made the most of my teen years the early 90's where a time to get
seriously studious and still out of the ocean. In total I spent over seven years in Fine Art
education between London, Winchester and Berlin which resulted with an MA in Fine Art.
Somewhere along the line I picked up a Nikon FM2 and a bunch of lenses which meant
probably more time in a Darkroom than taking pictures and attending lectures. Towards
the end of my studies saw the dawn of the digital photography era as we know it now so I
eagerly set about learning the new soft and hard tools and toys. With my new found
digital skills by the end of the 90's I found myself working for a prestigious design studio
firstly as a freelance designer and ultimately the Studio Manager.
2000 and beyond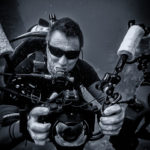 From 2001 I have worked as a diving instructor, dive centre manager, and dive guide in the
Gulf of Thailand, which finally got me into the ocean and allowed me virtually endless
opportunities to indulge in my passions for teaching, diving, photography and all things
aquatic. For the past five years, I have been leading the education department of Core Sea, a
small research field station on Koh Pha Ngan, which continues to give me time for my watery
desires. Take a look at what Core sea does here … www.coresea.com When I'm not at Core sea
I take the time to explore, dive, photograph and produce the work that you will find on this site.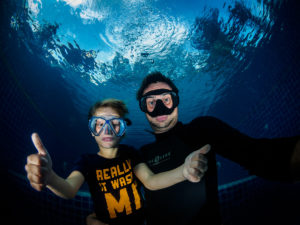 Some things I've been in …